Description
* Fast-drying, hot and cold air switching.
* Boot automatically into the hot air mode, with 50°C~60°C warm air.
* PTC ceramic heating – provides uniform air supply with high heat efficiency and thus more power saving
* Innovative airway patents, uniform air supply.
* Using high-temperature resistant flame retardant materials.
* Can dry clothes or shoes, easy to handle.
* Portable, easy to keep, lightweight, easy to carry.
* Dimension: 420mm x 201mm x 69mm
* Suitable for Home and Travel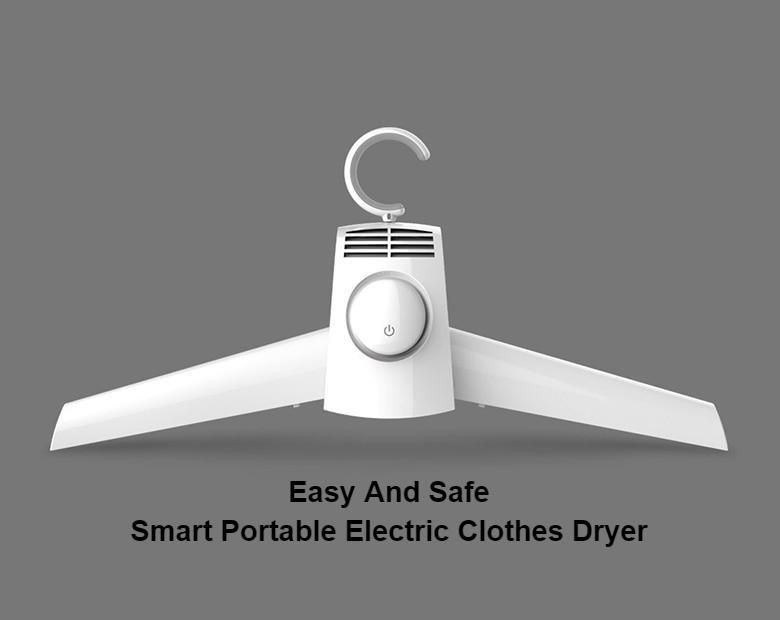 Built-in chip with 3 hours timer which will automatically switch to cold air mode (can also be manually switched to cold air mode).
Red light: Hot air mode default 50°C-60°C warm air
Blue light: Cold air mode. Automatically switch to cold air mode after 3 hours

Strong load-bearing, suitable for a variety of clothing

PTC ceramic heating – provides uniform air supply with high heat efficiency and thus more power saving
Using safe and reliable industrial PTC ceramic heating technology, thermal efficiency is much higher than the heating wire and other common heating technology.

Innovative airway patents, uniform air supply
Unique innovative airway technology patent to ensure that clothing can be dried evenly and quickly.

Triple protection, peace of mind use.
Using high-temperature resistant flame-retardant materials and a built-in microcomputer protection program, it will automatically switch to cold air mode after operating for 3 hours.
An anti-overheating temperature control protection system, intelligent temperature control, and circuit protection can be used with peace of mind.

Can dry clothes and shoes, easy to handle
Equipped with a tubular hanger, you can easily dry your shoes by simply inserting the duct into your shoes.

Portable, easy to keep, lightweight, easy to carry.
The duct can be disassembled while travelling and kept in the storage bag. Does not take up much space in your luggage.
Lightweight – only 362g.